Smith backs away from dropping COVID-19 fines, drawing allegations of interference and criticism
"I'll leave the justice system to work." 
Lisa Johnson Published Jan 12, 2023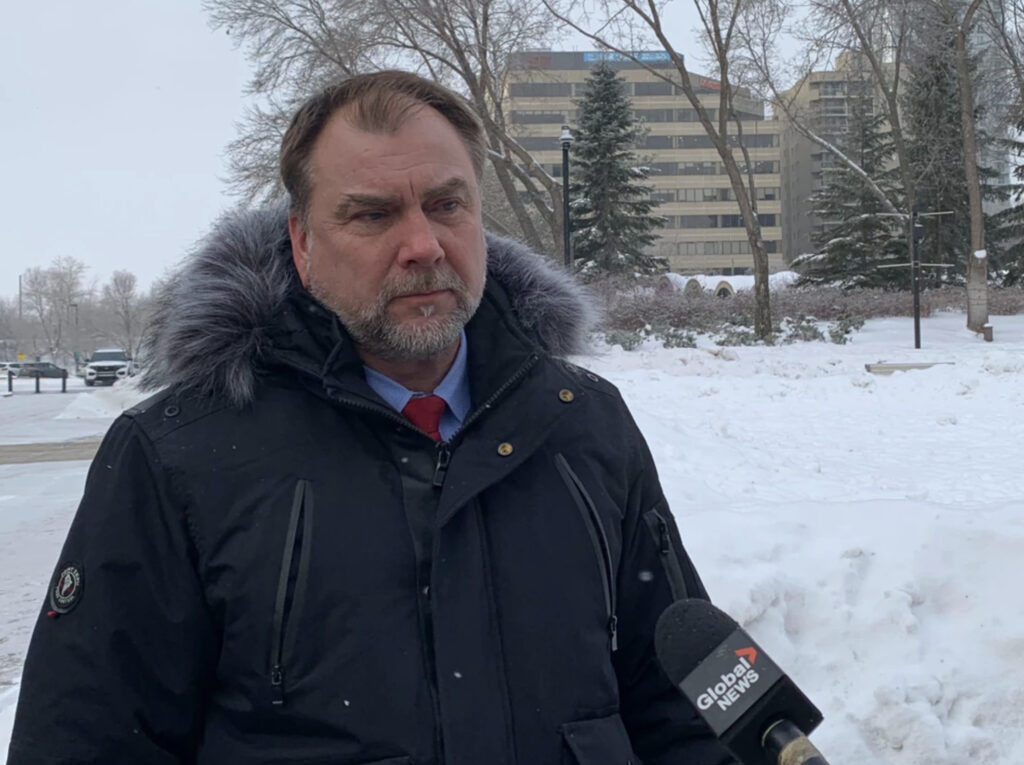 At an unrelated news conference Thursday, when Smith was asked if she was planning to make good on her campaign promise to drop the COVID-19 charges, the premier explained that the Justice department and Crown prosecutors are independent, but she has "asked them to consider all charges under the lens" of whether they're in the public interest and whether they are likely to see a conviction.
"I do want to make sure that they have an independent process for assessing that, but I ask them on a regular basis, as new cases come out, 'Is it in the public interest to pursue and is there a reasonable likelihood of conviction?' So, I'll leave the justice system to work, but I do think that's an important lens for us to be looking at these kinds of charges," she said.
Later Thursday, Jason Maloney, a spokesman in the Justice Ministry, said in a statement Smith has never spoken with any Crown prosecutors about any court or legal matters that they deal with.
"Suggesting otherwise may undermine public faith in the administration of justice. The Premier had met to discuss prosecutions at a high level with the Attorney General and Deputy Attorney General," he wrote.
In October, at Smith's first UCP meeting as leader of the party, she told reporters she was seeking legal advice to forgive those being prosecuted in relation to measures meant to help stem the spread of COVID-19.
"The things that come to top of mind for me are people who got arrested as pastors and people given fines for not wearing masks," Smith said at the time, noting she would look into outstanding fines and get advice on which ones can be reversed.
Mount Royal University political scientist Duane Bratt told Postmedia Thursday if Smith contacted Crown prosecutors, Smith crossed the line, noting that considering the public interest and probability of conviction are already pillars of prosecutorial decision-making.
"The premier shouldn't be calling up Crown prosecutors … that's intimidation," he said.
"What's worse: political interference in the judicial system or that you were lying about interfering in the judicial system?" Bratt asked.
NDP calls for investigation
Alberta's Opposition NDP justice critic Irfan Sabir called on Justice Minister Tyler Shandro to set up an independent investigation into Smith's contact with Crown prosecutors, alleging they constitute interference.
"Smith's actions undermine the rule of law and it is disturbing to see that she does not understand that," Sabir said in a news release.
The NDP also called on Smith to release all records of her interactions with the Crown prosecutors' office.
It's not the first bold promise Smith has backed away from. After she pledged to protect unvaccinated Albertans from discrimination by changing the Human Rights Act, Smith said in November it wouldn't be part of her immediate legislative agenda.
'Danielle, you are a Kenney 2.0': Pawlowski
Bratt said by promising things she can't legally do, Smith has painted herself into a political corner.
"The problem is, there's a whole swath of people who voted for her, who supported her, who thought she could do this," said Bratt, adding that Smith could have simply said the province has an independent judiciary, but she took it further, angering those concerned about potential interference and those who wanted to see pardons.
Well-known anti-mask pastor Artur Pawlowski has been tied up in Alberta courts, including over his refusal to comply with public health measures during the pandemic. Released on bail last year, Pawlowski is due back in court in early February.
At a rally that saw about 100 people outside the Alberta legislature in Edmonton Thursday morning, Pawlowski told reporters he is an innocent victim of politics standing up for freedom, and had been hopeful Smith would demonstrate a shift from former UCP premier Jason Kenney.
"That was what I was hoping Danielle Smith was going to do. Well, I'm not delusional anymore. I understand, I get it Danielle — you are a Kenney 2.0. We are not going to hope with you, we need to change this government," he said, demanding that Smith step down from the premier's office after she did not meet with pastors nor offer compensation.
"She can set me free. She promised that she will set me free before the election," he said. Pawlowski now leads the Independence Party of Alberta, which has called on the government to drop charges against him, including one of mischief by inciting protestors to continue to block the lawful use of the highway leading to the international border crossing at Coutts, Alberta in early 2022.