10:00AM EST 1/27/2023 SHAWN A. AKERS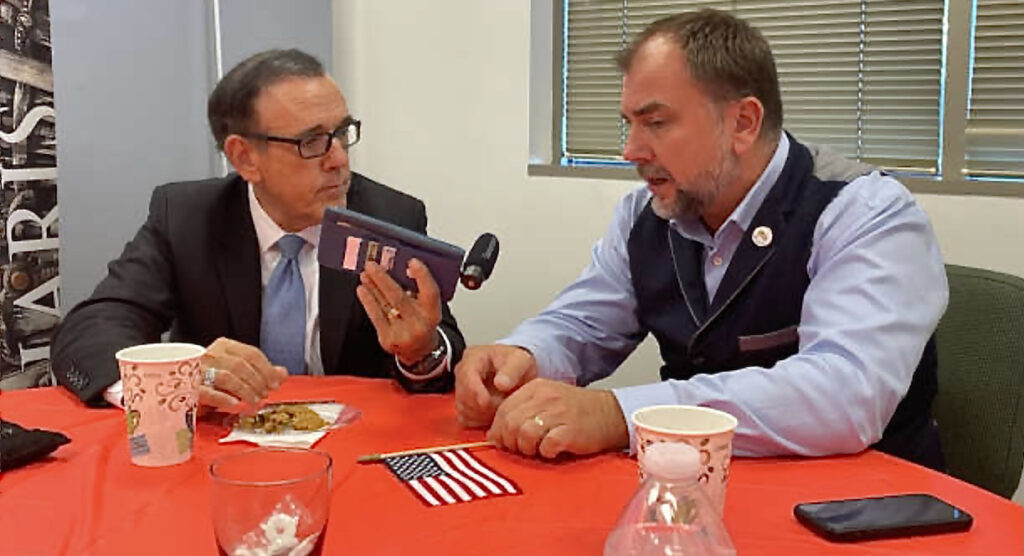 Canadian Pastor Artur Pawlowski, who has faced three years of repeated fines, arrests and imprisonments for keeping his church open during the COVID pandemic in 2020, is preparing for what he says is his "final trial" on Feb. 2 in Lethbridge, Alberta, Canada and asks for believers to "pray with me that the will of God will be done."
Pawlowski faces 10 and a half years in prison for what he termed in a press release as "terrorism charges, for allegedly causing harm to Canada's economy and for speaking to and for providing a sermon to Albertans whom came together to oppose the heavy handedness of their elected representatives."
The first Canadian clergyman to be ticketed for alleged COVID violations, Pawlowski claims the charges against him are an attempt to criminalize his speech.
"This is the final culmination of over 40 tickets for the COVID tyranny, the house arrest, the prison, all of that stuff," Pawlowski told Fox News Digital recently. "It's crazy stuff."
In Sept. 2021, Charisma Media CEO Stephen Strang Interviewed Pawlowski for his Strang Report podcast, and spoke to the Canadian pastor about his trials and tribulations.
On Twitter, Pawlowski said, the Deputy Chief Prosecutor of Appeals and Specialized Prosecutions have charged me with: "Interfering with Critical Infrastructure under the Defense Act", "mischief over $5,000" and a "breach of probation."
Pawlowski quotes 2 Peter 2:9, "The Lord knows how to rescue the godly from a trial, and to keep the unrighteous under punishment for the day of judgment."
A year ago, thousands gathered for a standoff at a U.S.-Canadian border crossing, partially in support of Pawlowski and his ongoing troubles. Thousands of Albertans also came together in Coutts, Alberta—farmers, ranchers, truckers, people from all walks of life—opposing the COVID mandates, the loss of their rights, freedoms and dignity.
Pawlowski answered their call with his actions.
The leader of the Independence Party of Alberta, Pawlowski is set to speak to supporters of the party early on Feb. 2, at the Provincial Court House in Lethbridge.
Canadian lawyer and Deputy Premier Kaycee Madu has defended Pawlowski saying, "Radical control [has] led to unprecedented violations of our citizens' privacy and fundamental human rights and freedoms."
Pawlowski's Independence Party of Alberta advocates and defends the rights, freedoms and dignity of all Albertans. "We demand fair and due process for all people of Alberta."
Pawlowski slammed Alberta's new premier, Danielle Smith, whom he said he had discussed his potential amnesty with last fall but has since "backpedaled," he told Fox News.
Calgary policed arrested Pawlowski five times after he continued to conduct services in defiance of the court order to stop him preaching, including once in the middle of a busy highway on his way home from church. On another occasion, he was arrested on the tarmac at Calgary International Airport following a speaking tour in the U.S.