Pastor Artur Pawlowski goes on trial over Coutt's border blockade sermon
Peter Harris February 2, 2023 for Canada Today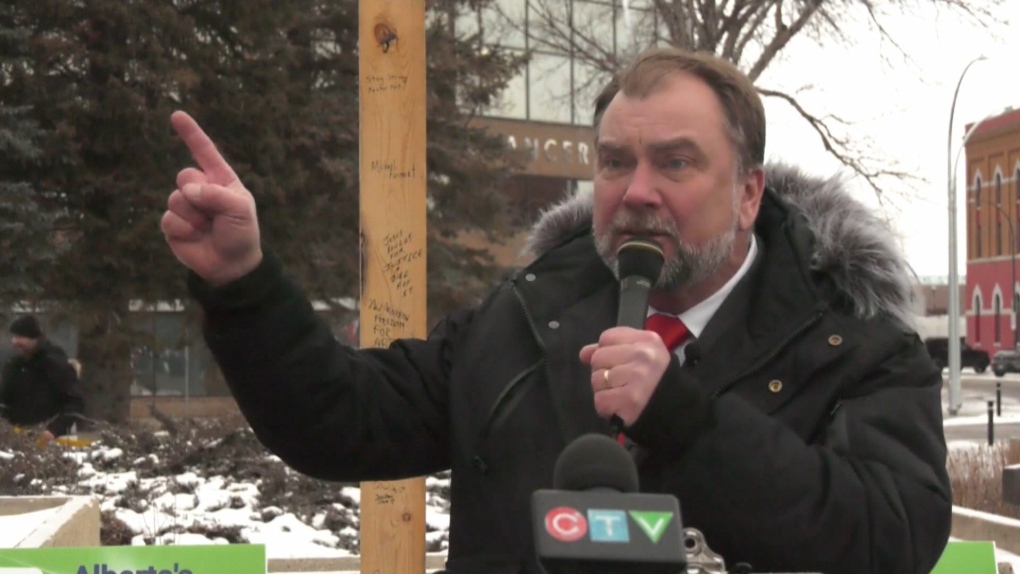 Read also: Pastor Artur Pawlowski goes on trial over Coutt's border blockade sermon
The pastor and activist is on trial for $5,000 in mischief and violating the Critical Infrastructure Defense Act after preaching a sermon during the Coutts border blockade in February 2022.
"They have waged a war against our way of life, against freedoms given to us by our God," Pawlowski said.
From January 28 to February 14, 2022, hundreds of trucks, semis and farm equipment blocked Highway 4 to protest the COVID-19 restrictions.
The motorway and the Coutts border crossing were closed or only partially open during this period.
The protest is estimated to have cost Alberta's economy $220 million.
As part of their evidence, the Crown submitted video taken by Pawlowski at the Smuggler's Inn in Coutts on 3 February 2022.
According to the agreed statement of facts, Pawlowski traveled to Coutts that day and spoke to some of those involved in the blockade.
He told them not to lose their momentum, adding that they had the power and they shouldn't give it up.
Pawlowski was arrested at his home in Calgary on February 8, 2022.
He maintains his innocence and says he only encouraged a peaceful protest.
During the closing arguments, Crown prosecutor Steven Johnston said the trial was not about political speech and it was illegal to provide insight or encourage anyone to commit a crime.
Johnston said Pawlowski's actions were premeditated.
"He came down to give a speech to encourage them to keep going. He knows full well that what he's doing is criminal," Johnston said.
Pawlowski's defense team did not call for evidence, stating in their closing arguments that Pawlowski did not interfere with the freeway and was there to provide information.
"His speech was legally warranted and therefore constitutionally protected," said attorney Sarah Miller.
Pawlowski said this is the trial of the century, but he himself is not on trial.
"Our country, our homeland and our freedom are under scrutiny," he said.