Canadian pastor Artur Pawlowski goes on trial for speaking to truckers at border protest last year
'Pastor Pawlowski broke no law when he attended and spoke at the protest' near the U.S.-Canada border last January, his attorney will argue.
Wed Feb 1, 2023 Life Site News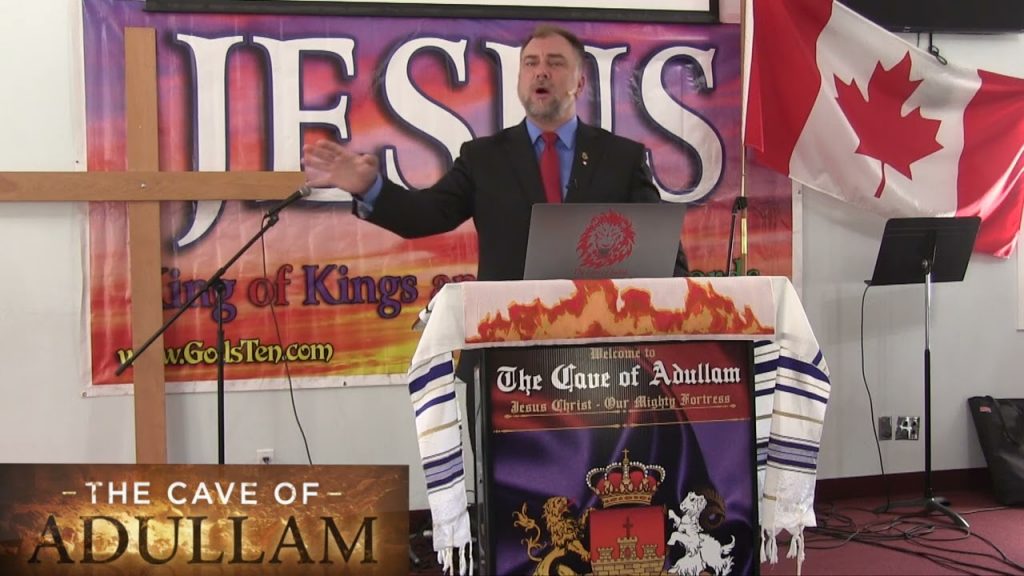 (LifeSiteNews) – Christian pastor Artur Pawlowski will be in court tomorrow to begin a two-day trial on charges stemming from speaking in support of truckers who were part of the Freedom Convoy border protest blockade that took place in Coutts, Alberta last year.
As noted in a press release from Pawlowski's legal team at The Democracy Fund (TDF), Pawlowski will stand trial in a Lethbridge, Alberta court on February 2-3.
According to the TDF, Pawlowski's "words to the protesters are being prosecuted in this week's trial."
The TDF said he is being charged with "inciting mischief, counselling interference with critical infrastructure, and failing to keep the peace and be in good behaviour."
Pawlowski, who resides in Calgary, Alberta and is pastor of the Cave of Adullam church, is being represented by TDF-funded lawyer Sarah Miller.
The TDF says Miller will argue that "Pastor Pawlowski broke no law when he attended and spoke at the protest."
On February 3, 2022, Pawlowski attended the Freedom Convoy protest taking place in Coutts, Alberta, which borders the U.S. state of Montana. The protests were held in conjunction with the Ottawa Freedom Convoy protests that called for an end to all COVID mandates.
It is there he spoke to the large crowd of protesters who had gathered in support of the trucker strike, which shut down the border for weeks. He told them to peacefully "hold the line."
Pawlowski was arrested for the fifth time on February 8 by an undercover SWAT team just before he was slated to speak again at the Coutts protest.
He was subsequently jailed for nearly three months, which he has said was for speaking out against COVID mandates in his speech to truckers blockading the highway in Coutts.
Jason Kenney, who was Alberta Premier at the time, claimed that Pawlowski was detained "by the police because of multiple breaches of terms of release court orders, as well as an incitement to an alleged incitement to violence at the Coutts Border Crossing blockade."
However, Pawlowski's son Nathaniel called this a lie.
Pawlowski has been in court multiple times before.
In December COVID-related charges levied against Pawlowski in 2020 for feeding the homeless and attending a pro-freedom rally were stayed by Crown prosecutors.
The Crown's decision to stay its charges against Pawlowski comes shortly after Alberta's new premier, Danielle Smith, promised she would look at pardoning Christian pastors who were jailed for violating so-called COVID policies while Kenney was premier.
However, Smith has since stepped back from promising full-out pardons for the time being, although the ability of her government to enact legislation to do so remains an option, which she has not ruled out.
The government of Alberta, however, will be establishing an "expert panel" to investigate the Kenney government's use of COVID dictates. The panel will be led by former MP Preston Manning, who has been critical of lockdowns.
In July 2022, contempt charges against Pawlowski and his brother Dawid were nullified by an appeals court.
The Pawlowskis made international headlines after they were arrested in a highway takedown in May 2021 for holding worship services contrary to Alberta's COVID rules, and ultimately spent three nights in jail before  being released on bail.
In total, since the start of the COVID "crisis," Artur Pawlowski has been jailed no less than five times. After his last arrest, he was initially denied bail when a provincial judge ruled that he was a threat to "public safety." This happened despite his alleged "crimes" being completely non-violent in nature.
Due to the severe backlash against Kenney for allowing what many felt was Christian persecution under the guise of public health policy, Smith has indicated that her government will never introduce draconian COVID mandates on Albertans again, including those targeting churches.