Canadian pastor jailed for breaking COVID rules challenges judge's decision limiting his free speech – (LifeSiteNews)
Artur Pawlowski's attorney expects the appeals process of the judge's ruling in the case to be a lengthy one.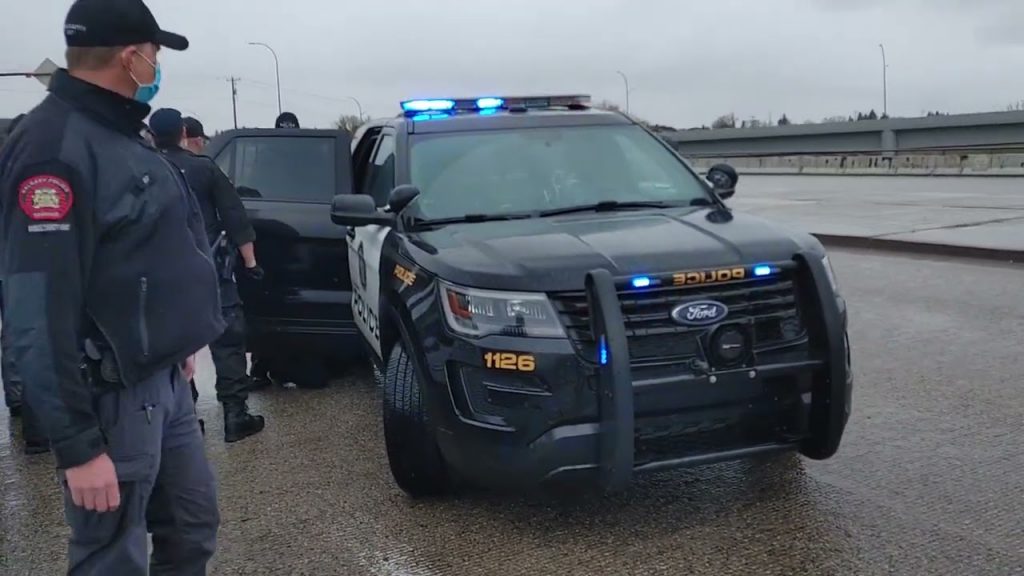 Christian pastor Artur Pawlowski's lawyer filed an appeal to a Canadian judge's shocking final ruling limiting her client's free speech but said the process will be a "lengthy" one.
According to a Rebel News report, Pawlowski's lawyer, Sarah Miller, started the appeals process early this week, saying she expects "that an appeal will probably be a year."
"We have applied to have the decision from Justice Germain stayed, which means it doesn't actually apply until we're having the appeal heard and there's a decision on that," Miller said in an interview posted on Rebel News.
"So if the if the decision is upheld then the decision comes back into force. So we'll have that heard, hopefully in short order the application to stay that decision and then the appeal will be a lengthy process. There's a lot of steps with appeal, it's quite complicated and it's a very particular procedure, so it takes, you know, nine to 12 months to get there."
The appeal comes after Alberta Justice Adam Germain wrote in early October that as a "final" term of his probation order, Pawlowski must say COVID jabs "save lives" against his will whenever he speaks out against them.
Miller said of Germain's order limiting Pawlowski's free speech that she has a serious concern "about whether or not that's constitutional or not."
"For arbitrary detention, that should result in this whole thing being thrown out," Miller said.
Miller will appeal sanctions placed against Pawlowski's free speech along with his guilty sentence from contempt of court charges.
"The entire sanction is just so unreasonable. There's no basis to find that they should have been subject to any kind of incarceration. You know, they got three days' time served, right? But there shouldn't be any incarceration, period," Miller said.
In October, Pawlowski and his brother, Dawid, appeared in court for a sentencing hearing on contempt of court charges against them for holding worship services at their Cave at Adullam church in Calgary in the spring of 2021. The service was held contrary to strict COVID rules in place at the time banning large in-person worship services.
On October 13, Pawlowski was handed a sentence from Germain that did not include jail time despite health authorities asking for it, but a $23,000 fine and 18 months' probation along with 120 hours of community service.
Pawlowski is also banned from leaving Alberta unless he obtains permission from his probation officer, which is extremely unlikely.
The appeal will also apply to Dawid's probation order.
Dawid was handed a $10,000 fine along with one-year probation and, like his brother, is banned from criticizing COVID health orders. The Pawlowski brothers have 36 months to pay the fines.
Pawlowski and his brother made international headlines after being arrested in a highway takedown in May for holding worship services at their Calgary church amid COVID lockdowns.
The Pawlowskis served three nights in jail before being released on bail.
In his October ruling, Germain said he was not happy that Pawlowski spent most of the summer in America on his Courageous Faith tour, telling audiences about his ordeals with police and health officials who targeted him for not following local COVID rules.
Pawlowski said after leaving court in October regarding Germain's ruling, "Welcome to Chinada 2021."
"(Now) every time I open my mouth to the public I have to lie, to the public, stating that vaccinations are saving lives, that masks work, that doctors and scientists are all for restrictions, pretty much a lie," he said.
According to a Rebel News report, Germain is a "failed Liberal politician who was appointed to the courts by Jean Chretien after he lost his election."
For much of 2021, Alberta was under strict COVID lockdowns that severely limited the allowable attendance size at churches.
The province has also enacted a vaccine passport despite Premier Jason Kenney earlier promising he would not do so.
Pawlowski has also spoken out against COVID jabs at various times during the past year.
All of the COVID jabs approved for use in Canada are still experimental, with clinical trials not being completed until 2023.
Also, there have been reports of thousands of people who have developed tumors after getting their COVID shots.
The COVID jab trials have never produced evidence that vaccines stop infection or transmission. They do not even claim to reduce hospitalization, but the measurement of success is in preventing severe symptoms of COVID-19.