WATCH: Pawlowski demands Smith drop charges against him
Jan 3, 2023 By Jonathan Bradley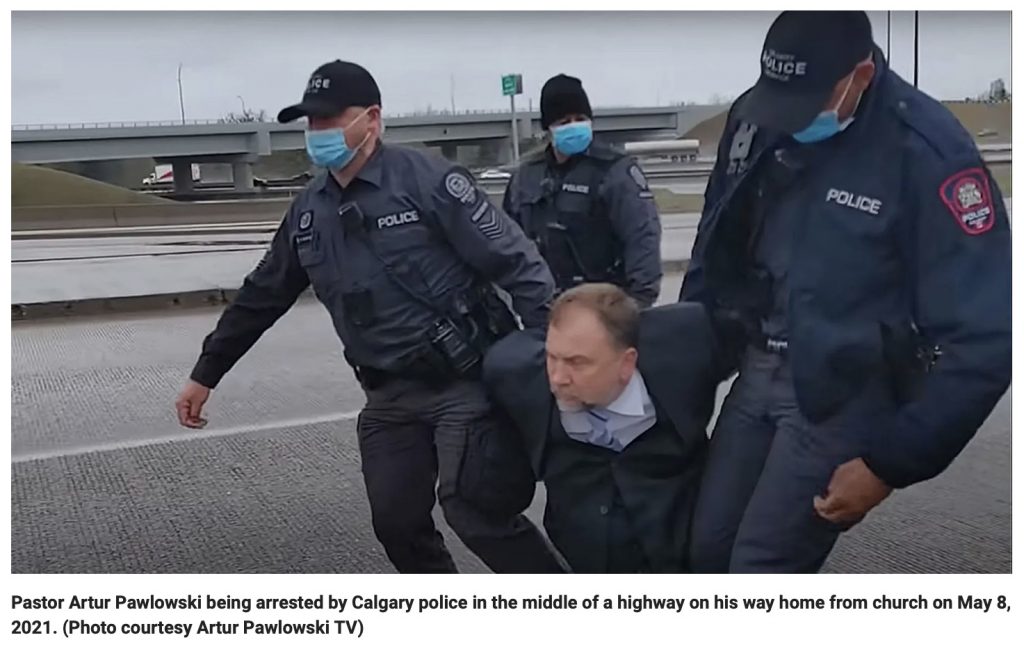 Street Church pastor Artur Pawlowski called on Alberta Premier Danielle Smith to follow through on ordering his charges to be stayed.
"What kind of province are we going to have if the politicians will simply refuse to keep their promises?" said Pawlowski in a video.
"At the end of the day, what do we have if not our words?" 
Pawlowski said he remains on house arrest and faces up to 10 years in prison for participating in the Coutts Border Blockade. He said he continues to be persecuted and prosecuted by the state. 
The pastor said he has fought tickets he has received since 2005. There have been 100 court cases, 340 citations, and 16 arrests.
He added that what people are dealing with now are "flip-flopping, panicking politicians that will say one thing today and totally different tomorrow."
Pawlowski said Alberta received a beacon of hope a few months ago with Smith being elected.
Smith promised to pardon people who received COVID-19 tickets and said she would apologize to the pastors who were imprisoned.
Pawlowski said the promises are not being fulfilled. He asked why Smith is not keeping them.
Pawlowski compared the persecution he is going through to North Korea and the Soviet Union. He said people can tell from his accent he has been through this experience before.
If people do not stand up and rise up, he said "we are going to see a repetition of history, and I'm telling you that movie does not end well."
He questioned what happened to the idea of "innocent until proven guilty." 
Pawlowski said pedophiles, repeat violent offenders, and drug and weapon traffickers are being let out on bail without a problem. He acknowledged former Alberta justice minister and attorney general Kaycee Madu said sending police on pastors was all political and unrelated to keeping people safe.
"That's what's on my heart, and I believe that's what's on your heart as well," he said.
The Democracy Fund (TDF) said on December 20 charges against Pawlowski, arising from him feeding homeless people and attending a freedom walk, have been stayed by the Crown.
READ MORE: Crown stays charges against Pawlowski
"This is an incredibly late resolution in Mr. Pawlowski's favour," said TDF lawyer Sarah Miller.
Pawlowski was charged for attending gatherings allegedly in breach of COVID-19 restrictions in 2020. He faced the possibility of a fine of up to $100,000 if convicted.