Pawlowski wins Independence Party of Alberta leadership race.
Sep 14, 2022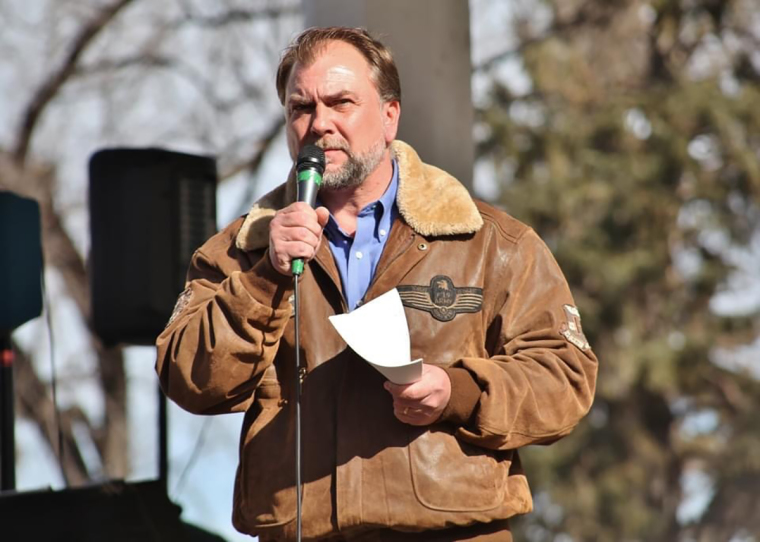 Street Church pastor Artur Pawlowski has become the new Independence Party of Alberta (IPA) leader, beating out Getz Collins and Associates lawyer Katherine Kowalchuk.
"There comes a time when a man has to stand up and say we're going to do something," said Pawlowski in a speech.
"We're going to do something because the villains are not stopping."
Pawlowski said politicians are not allowing people to have peaceful lives. He called for people to "rise up."
The IPA leader said he looks forward to achieving independence. He added the audience members's grandchildren will be thanking them for attaining Albertan independence.
Pawlowski thanked God, Kowalchuk, and her family. He said this moment is the beginning.
The level of corruption people are being bombarded with, he said, is "unbelievable and at every level." He said he will need everyone's help to defeat corruption.
Pawlowski invited his family onto the stage. He said he and his family joined the IPA because "this tyranny has to stop."
He went on to say Alberta was built on freedom and should be a place without persecution.
"The time has come to the Justin Trudeaus, Jason Kenneys Travis Toewses, Kaycee Madus, Tyler Shandros, and the rest of the pile of snakes and vipers and scorpions to resign," he said.
An appeal panel of three Alberta judges ruled in favour of appeals by Pawlowski and Mirror, AB, cafe owner Chris Scott and overturned earlier charges of contempt of court in July.
The decision said the contempt of court findings should be tossed against Pawlowski and his brother Dawid for breaching an injunction banning public gatherings during lockdowns.
The panel of judges concluded the original injunction from 2021 banning protests did not apply to the brothers.
https://www.westernstandard.news/news/watch-pawlowski-wins-independence-party-of-alberta-leadership-race/article_d02d580e-3446-11ed-8ed9-0767f2741451.html