Crown accuses Artur Pawlowski of whitewashing Coutts protesters
February 4, 2023 THE SAXON THE NEWS FROM SANDBACH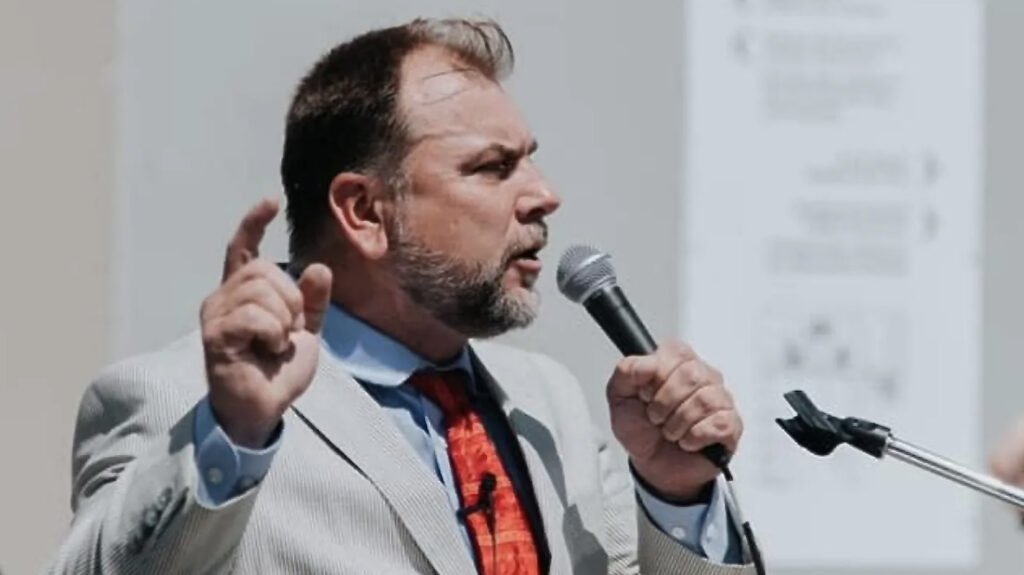 Artur Pawlowski was arrested after he gave a speech where protesters blocked travel at the Coutts border crossing.
The prosecutor of the Crown argued during his closing arguments at Artur Pawlowski's trial that the preacher intended to fan the flames during his visit to truckers blockading the Coutts, Alberta border crossing.
Steven Johnston told Lethbridge Provincial Court on Friday that Mr. Pawlowski knew exactly what he was doing when he spent a day with the truckers involved in the blockade.
"He went out there to ignite the crowd, to tell them to hold on, not to leave, to stay strong.

—Steven Johnston, Crown Attorney
The Crown's evidence against Calgary native Artur Pawlowski consists of a 20-minute video of a speech he gave to protesters on February 3, 2022, urging them to hold their ground.
According to Mr. Johnson, the speech was akin to a cry of fire in a movie theater.
The prosecutor added that Mr. Pawlowski also referred to strikes in Poland with the aim of encouraging protesters to stand their ground and continue blocking the border crossing.
The blockade began at the end of January 2022 in protest against the health restrictions of COVID-19. It paralyzed the main US border crossing in Alberta for more than two weeks.
Unable to access Coutts border crossing in southern Alberta due to road blockage. (2022)
Preacher pleaded not guilty to mischief, disobeying a bail order and damaging critical infrastructure in a manner rendering it inoperable .
The defense argued during the trial that Artur Pawlowski was speaking his mind and did not incite the crowd to do anything.
The trial ended on Friday. The judge indicated that he will need several weeks to render his decision.
Arthur Pawlowski said he was optimistic about the verdict.
"I think it went really well. It was a very unusual trial for me, as no witnesses were called and the only evidence, if you will, was my speech to Coutts.

—Artur Pawlowski
Mr. Pawlowski was also charged with breaching COVID-19 protocols nearly two years ago, but the charges were stayed by the Crown in December.
Several people have also been charged charged after the Royal Canadian Mounted Police found a cache of weapons, body armor and ammunition in three trailers during the Coutts blockade.
With information from La Presse canadienne