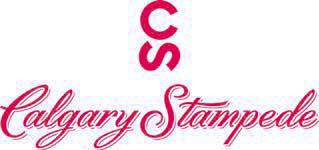 April 25, 2010
Artur Pawlowski
Street Church Ministries
1740 25 A St SW
Calgary, Alberta
T3C 1J
RE: ACCEPTANCE FOR PARTICIPATION IN 2010 STAMPEDE PARADE
We regret to advise that we were unable to accept your entry to appear in the 2010 Stampede Parade.
It is the mandate of the Parade Committee to provide a safe, two hour, quality Parade appropriate to "The Greatest Outdoor Show on Earth". Given this mandate and the number of entries received, it is necessary for the Committee to select those entries we consider will provide the greatest quality and diversity.
Your entry was not accepted as your entry did not comply with the Calgary Stampede Parade Committee Rules and Regulations in your participation in the 2009 Calgary Stampede Parade. Specifically Clause 12 which indicates: "For Safety Reasons, All Entries are prohibited from throwing or otherwise distributing materials along the Parade route, before or during the CE&S Parade".
Upon request, the Parade Committee will provide individual consultations to prospective entries and if you would like to arrange for a session please contact me at
[email protected]
and I will have the appropriate Section Co-coordinator contact you.
We regret we could not accommodate your application this year, however we do thank you for your interest, and look forward to working with you in the future.
Respectfully;
Susanne Huggard
Vice-Chairman – Content
Stampede Parade Committee 2010
cc: David Swanson, Chair Stampede Parade Committee
From: Artur Pawlowski
Date: 08/05/2010 11:16:00 PM
To: Huggard Susanne Subject:
Re: Calgary Stampede Parade Application
I do not know if you are aware that for this year's parade we already spent over 20,000 dollars for outfits, costumes, etc. The carriage and horses are secured which are additional costs. For years our Christian organization which represents the homeless(poor) and Jesus Christ has been denied the right to be in the Calgary Stampede Parade. We see this as being discrimination against the name of Jesus Christ. In your letter you said that we did not comply with the rules. We disagree. We received permission before the parade to give away Christian pamphlets. We asked the parade organizers, on-site right before the parade, if there would be any future problems with giving away tracks. We were told (twice in front of witnesses) "not at all'.
We would like to meet to discuss this matter and we hope that you will reconsider your decision.
I can be contacted at 403-607-4434
Thanks,
God Bless you in the Name of Jesus Christ of Nazareth,
Artur Pawlowski
On Behalf of Street Church Ministries
www.streetchurch.ca
From: David Swanson
Date: 19/05/2010 4:15:08 PM
To: [email protected]
Subject: 2010 Stampede Parade Application
Dear Mr. Pawlowski …
as per your request for the Stampede Parade Committee Executive to review the decision to reject the Street Church entry in this years Parade I wish to advise you that the Executive meet today to consider your request and stand by our original decision. We have no record of any approval given to your group last year to pass out pamphlets along the route and wish to point out that this type of activity is strictly not permitted as stated in our Rules and Regulations. We also wish to note that by signing the application form entries agree to abide our Rules and Regulations. We regret that we have had to take this course of action but the Committee is obligated to insure that all applications and entries are treated in a consistent and fair manner.
David Swanson,
Chairman,
Calgary Stampede Parade Committee