March for Jesus Calgary 2019!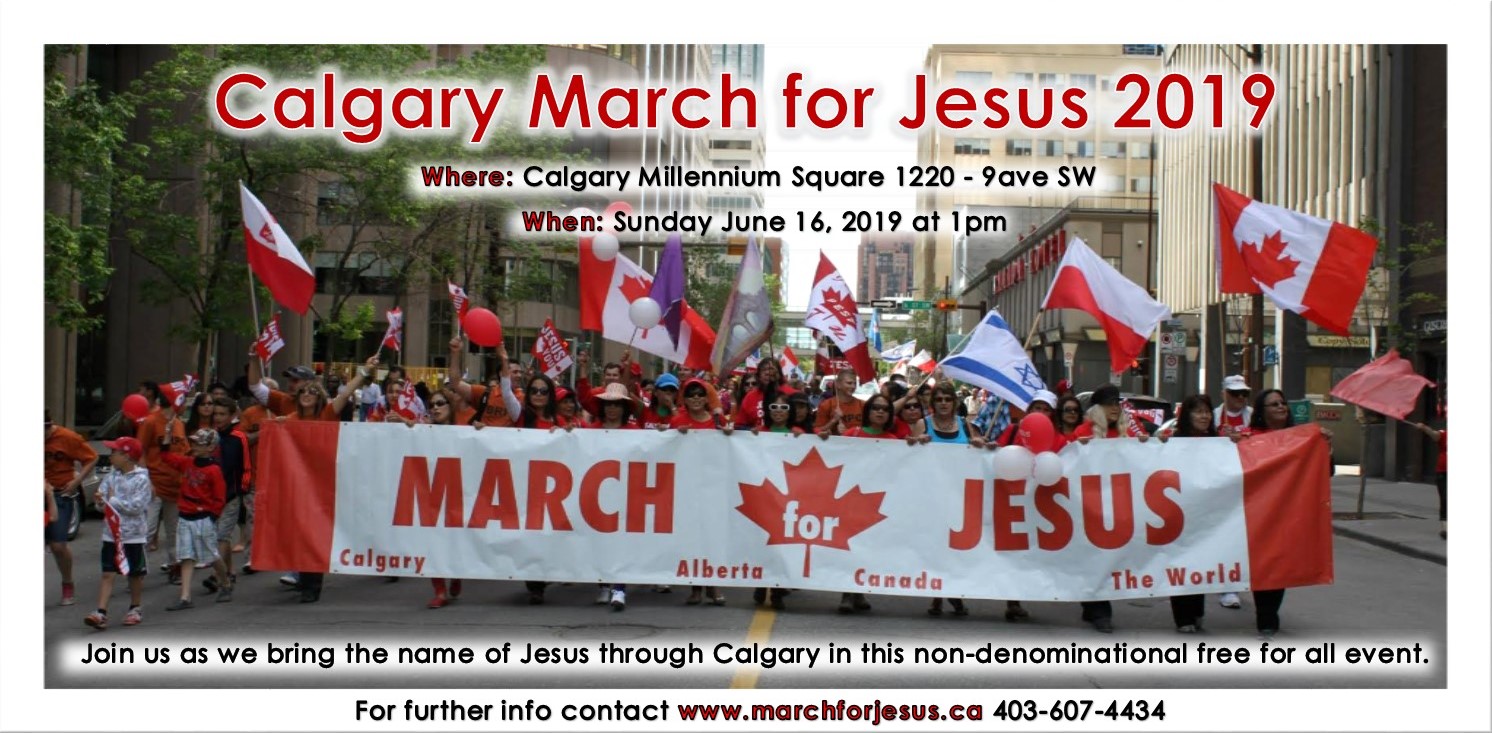 Please join us for the March for Jesus 2019 in Calgary, Alberta. Once again, the march will start at Millennium Plaza and will end at Olympic Plaza with celebration, praise, worship, and prayer during the march and the celebration to follow at Olympic Plaza. We are still receiving reports from people who said that the 2018 March for Jesus was the most amazing event they had ever participated in, in their whole life in Christ. The Holy Spirit showed up and it was a beautiful time in the Lord for us all, with people from many different nations and economic backgrounds, glorifying the King of kings and the Lord of lords.
We look forward to working with you to make the 2019 March for Jesus equally beautiful and, if God is willing, even more, beautiful than last year. We are asking God to help us to refine anything that needs improving naturally, but we are asking, once again, for God to make this event a work of God, and not merely a work of men.
Please share this event notification with all your friends and family both on facebook and you through e-mail. You can e-mail them and ask them to click "like" on the facebook March for Jesus page (http://www.facebook.com/pages/March-for-Jesus/330986356217).
We are looking to start to put our volunteer list together and to have funds in place to run the upcoming March for Jesus seamlessly. We believe that we are to do our best and let God do the rest.
June 16, 2019 – 1 pm – 8 pm The march starts at Millennium Square and goes to Olympic Plaza where we will praise, worship and exalt Jesus Christ.
For more info go to: www.marchforjesus.ca
If you are interested in volunteering for the March for Jesus 2017, please call 403-607-4434
Thank you and God bless!