City Hall Prayer and Worship Service! Calgary, April 13, 6PM!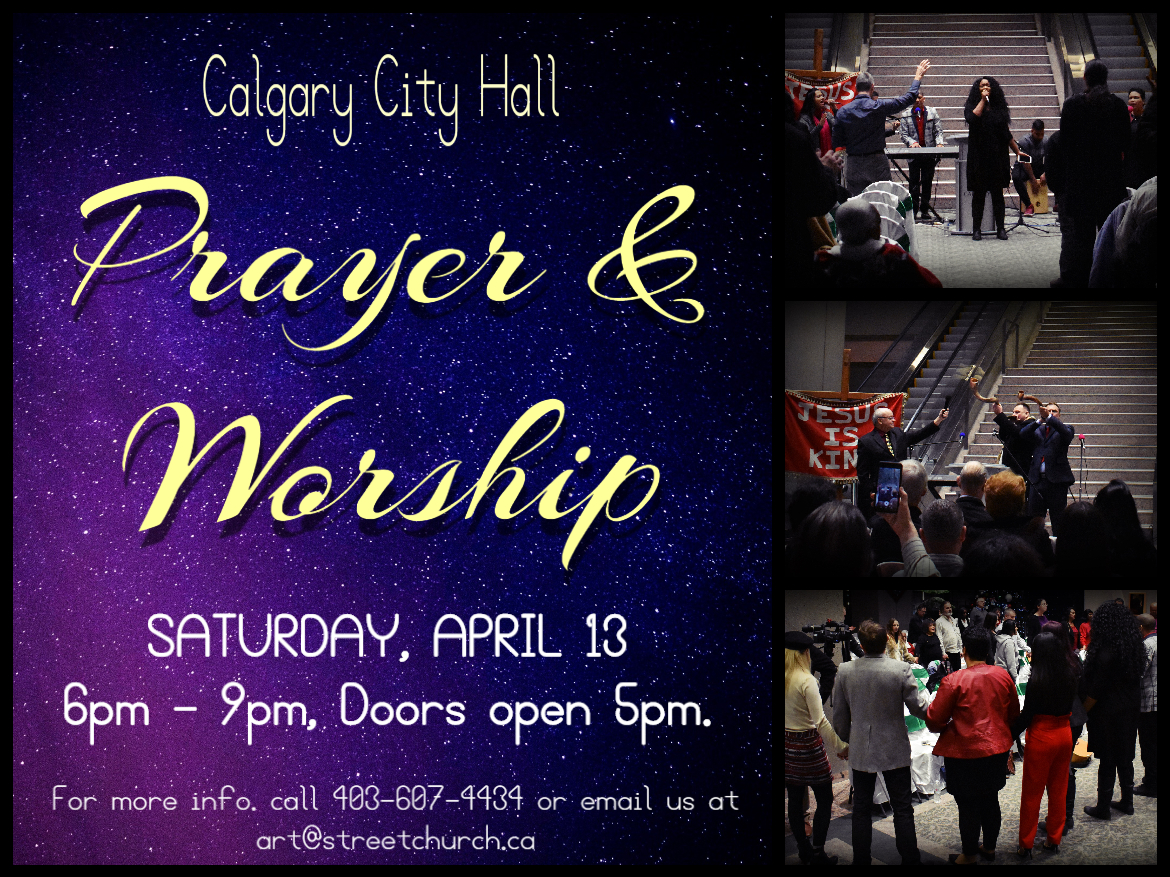 "If my people, who are called by my name, will humble themselves and pray and seek my face and turn from their wicked ways, then I will hear from heaven, and I will forgive their sin and will heal their land." 2 Chronicles 7:14
We desperately need Gods intervention in this country! We need to turn away from our sins and be humble before the Living God! We need to unite and pray, worship the very One that has the power to change the hearts of men! We need to Cry in repentance for the sins of this nation! There is no better place to do this than the heart of the city, the City Hall!
This is our opportunity to take back our public square! We are the Children of the Living, Almighty God! We are the followers of the Lion from the tribe of Judah! We have the same promise that Joshua received from God! Will you possess the Promised Land with us? Will you obey and believe the Word of God? I hope and pray that you will, in Jesus Christ name! This is our Time to stand up and shine for Jesus!
"I will give you every place where you set your foot, as I promised Moses."Joshua 1:3
Come to the Calgary City Hall for this time of Worship and Prayer!
During the event, we will celebrate our Lord and Saviour Jesus Christ and we will pray for our city and for our country! Come and worship with us! Drinks (coffee, tea) and snacks will be provided. We will have a break between the worship, so we can talk and get to know each other.
The event is free, but during the celebration, we will be raising funds for homeless people living in our city! What a perfect opportunity to come and join like-minded people who love the Only One True Living God! The doors will be open at 5 pm. Come early, because the sits are limited. For more info. call 403-607-4434 or email us at [email protected]
Be Blessed!
Pastor Artur Pawlowski
FaceBook for the Event: https://www.facebook.com/events/351295835707979/?active_tab=about