Calgary pastor Artur Pawlowski guilty of charges linked to border blockade
'I am satisfied Mr. Pawlowski intended to incite the audience to continue the blockade as intended to incite protesters to commit mischief,' the judge said
Author of the article: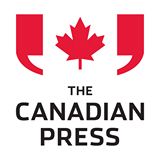 CP, The Canadian Press
Published May 02, 2023 • Last updated May 02, 2023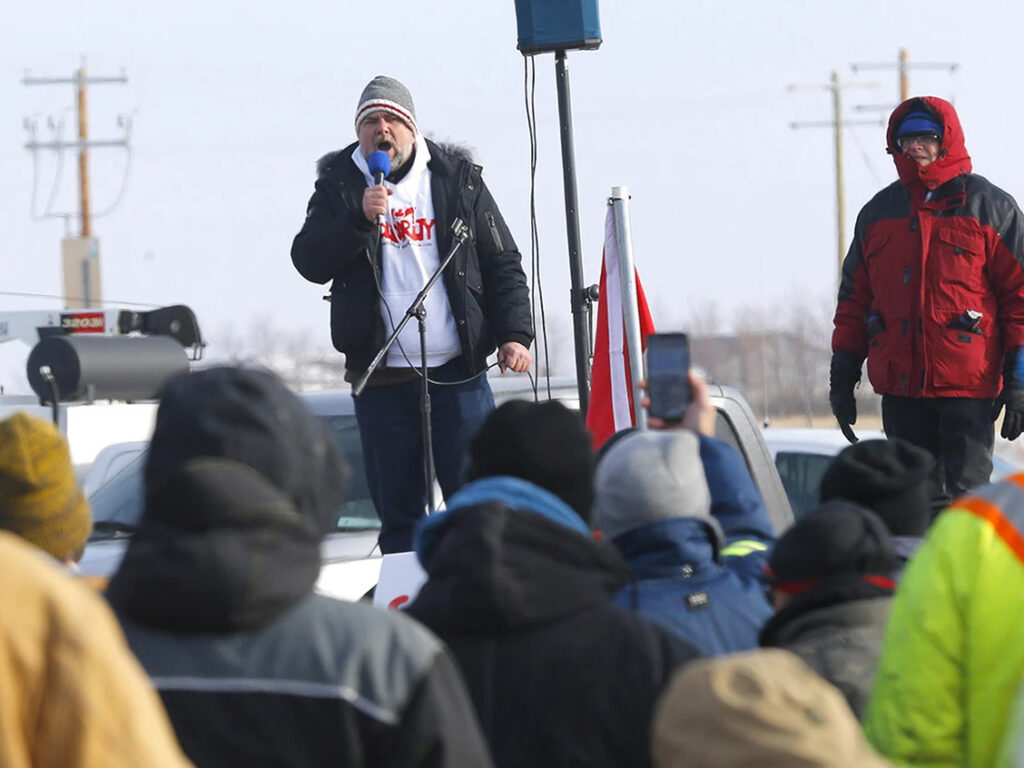 Calgary pastor Artur Pawlowski speaks to protesters near the Coutts border blockade on Feb. 3, 2022. PHOTO BY DARREN MAKOWICHUK /Postmedia
LETHBRIDGE — A judge has found Calgary pastor Artur Pawlowski guilty of mischief for his role in protests against COVID-19 public health measures.
"I am satisfied Mr. Pawlowski intended to incite the audience to continue the blockade as intended to incite protesters to commit mischief," Justice Gordon Krinke said as he delivered his verdict Tuesday.
Advertisement 2
STORY CONTINUES BELOW
Article content
Crown prosecutors told Pawlowski's trial in Lethbridge that his impassioned speech to the truckers in February 2022 fanned the flames of unrest and convinced them to stay at the border crossing for another two weeks.
Krinke also found Pawlowski guilty of breaching a release order.
Pawlowski faces another charge under the Alberta Critical Infrastructure Defence Act of wilfully damaging or destroying essential infrastructure. However, Krinke said he couldn't rule on that charge Tuesday because the defence has given notice of a constitutional challenge.
Separately, several people were also charged after RCMP found a cache of guns, body armour and ammunition in three trailers during the blockade, with four men facing counts of conspiracy to commit murder.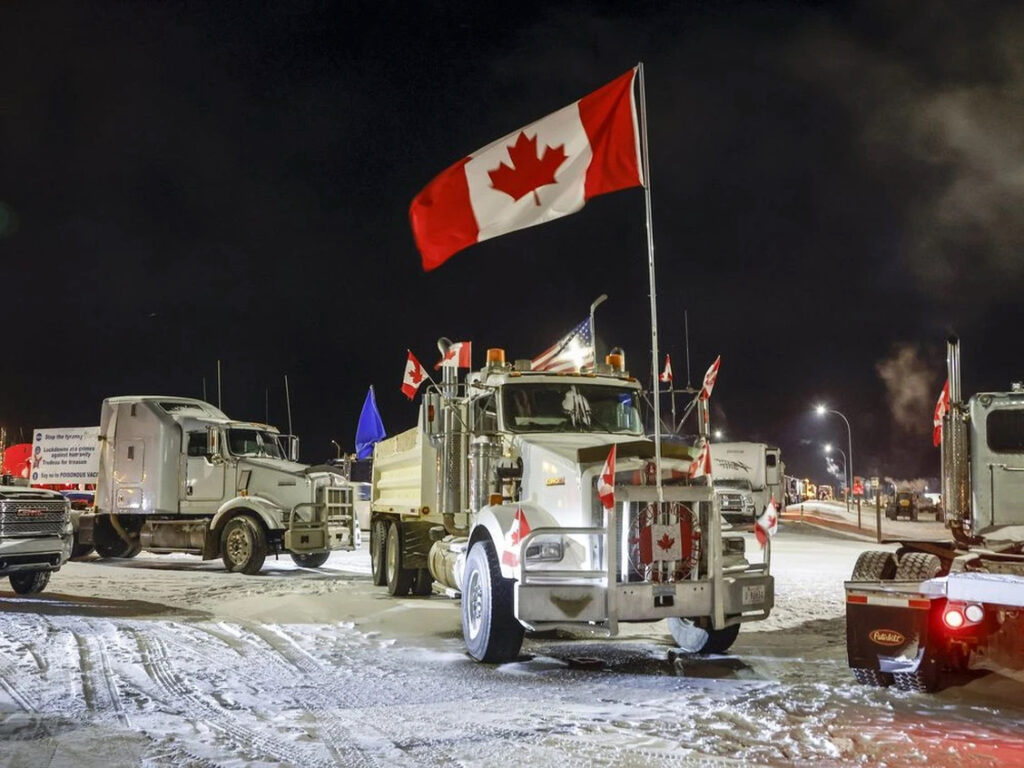 Anti-COVID-19 vaccine mandate demonstrators gather as a truck convoy blocks the highway at the busy U.S. border crossing in Coutts, Alta., Tuesday, Feb. 1, 2022. PHOTO BY JEFF MCINTOSH/The Canadian Press
The Pawlowski case has dogged United Conservative Leader Danielle Smith, who is trying to win her government a second term in the May 29 election.
In March, the NDP released audio of a phone call between Smith and Pawlowski in which she is heard offering to help him with his criminal case.
Smith is heard offering to make inquiries on Pawlowski's behalf, revealing to him internal government arguments over case direction and telling him the charges against him are rooted in political bias.
Alberta's ethics commissioner is investigating the conversation.
Legal experts have said the call violates the democratic convention that there must be a firewall to separate politicians from the day-to-day decision-making of cases before the courts.
Smith has said she has restricted her involvement to reminding her justice minister and top justice senior civil servant — as she is free to do — of the overarching guideline that any case should be pursued only if it is in the public interest and has a reasonable chance of success.
Smith has since stated she agrees it isn't right for politicians and accused persons to discuss active criminal cases, but has said her call to Pawlowski was OK because as a politician it's her role to interact and hear from constituents and hear their concerns.
She has also said she didn't realize her call with Pawlowski, which took place in January, would be about his criminal case and that she thought she would be talking politics with him in his then-role as the head of the fringe Independence Party of Alberta.