Letter to the Mayor – Dave Bronconier, Michael Kenny & Bill Bruce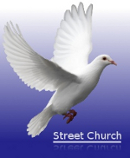 Street Church Ministries
Friday, June 6, 2008
Street Church Ministries to Mayor Dave Bronconnier, Chief Bylaw Officer Bill Bruce, Director of Parks Michael Kenny:
In view of the fact that the Bible tells us to, as much as it is within us, be at peace with those around us, Street Church once again is moving to make peace with the City officials. We are writing this letter to state that our desire is to successfully minister to the needs of Calgarians by providing them the necessities of life and preaching the gospel of Jesus Christ. Our goal is the gospel, not politics, but God wants all men to be saved no matter what their profession is.
To demonstrate our willingness to work with our current City officials and recognize that at times everyone's ego surpasses their reasoning, we as a ministry want to reflect the love, grace, and mercy of God, and are willing to humble ourselves, and accept all perceptions of blame, if it means that going forward we can be unhindered in our goal to save the lives both, physically and spiritually, of those we are called to reach and minister to. As ambassadors for Christ it is always our desire to reflect Christ-like conduct, but the pressure, circumstances, and very difficult environment at times shows our weaknesses and proves once again that we desperately need the mercy and power of God in all our lives. For times when we acted outside of the character of Christ we humbly ask for forgiveness and we want everyone to know that we pray for you on a regular basis.
At the end of the day, God requires that we forgive, because all who are in Christ have been forgiven. By working with the poor in our city for over six years we have learned a lot and believe that we can be a benefit to you by working side by side in addressing this growing homeless crisis. As you may not be aware, there are hundreds of homeless that have been barred from every shelter in the city, left to die under the bridges. Some of the excuses for barring these people is that they are too drunk, high, or violent to be allowed to enter. As believers we are called to take them all regardless of their present state. Based upon our expertise in dealing with the most violent, dangerous, and unwanted members of our society we are willing to take them under our care. Due to our consistent commitment and dedication to the poor and by the Grace of God we have found favor with the homeless and have built up a deep level of trust with them.
It has come to our attention that our lawyers have been contacted by representatives of the City and that those representatives have made a proposal which appears to be mutually beneficial. We understand that the specifics of the proposal are that we would be given Simmons Park and the Simmons building to run our street ministry. We also acknowledge the request to monitor the sound system, to ensure that legal limits are adhered to, is a reasonable request and we would welcome this as we have no desire to breach noise bylaws.
We are interested in sitting down with you and hammering out an agreement that outlines our mutual understanding and commitments. Despite what appearances may have been along the way it has always been our desire to work along side City officials for the good of all Calgarians as we address this growing concern of homelessness in Calgary. We understand that our approach may differ from somebody else's approach, but this ministry has proven that our methods are successful in reducing crime and getting people off the streets and integrated back into society as contributing citizens. Isn't that what we all want? We are pleased to see the interest on the City's behalf to finally put this issue to bed so that we can partner and totally focus on making our city a better place for everyone to live.
At this moment we all have an opportunity to put this unfortunate conflict behind us, and as believers we are instructed by our God, Jesus, to make peace with all men if it is possible. Today we see that there is a possibility for this to happen. Please let us know when we can expect to meet with you to discuss our agreement. May God grant us all wisdom and humbleness as we work out the details.
Sincerely,
Artur Pawlowski on behalf of
the volunteers of Street Church Ministries
We may be contacted at (403) 607-4434