"And then He told them, "Go into all the world and preach the Good News to everyone, everywhere. Anyone who believes and is baptized will be saved."" (Mark 16:15-16)
Street Church meetings:
Monday Outreach 6pm in front of Calgary's City Hall.
Wednesday lunch church service 11am in front of Calgary's City Hall.
Friday Night Evangelism 6pm in front of Calgary's City Hall.
Sunday Church Service at the Gates of the City 1pm in front of Calgary's City Hall.
Food, snacks, drinks and barbecue meal is provided during all of the churches activities.
Street Church Ministries is made up of people just like you. Each person involved has the same passion – to reach the lost. Many of the people the outreach ministered to are now being used by God themselves to minister to others and are a part of the Street Church Ministries teams. We feel privileged to serve the body of Christ by:
Providing evangelists & evangelism teams to churches and communities wanting to impact others with the saving message of Jesus Christ,
Bringing churches together in a city or town to be intentional about sharing the gospel in evangelism festivals and weekly outreach meetings,
Speaking at churches, sharing what God has done, and is doing through prayer and evangelism at Street Church Ministries.
How can you get involved as an individual?
In 1 Corinthians 12:17 the Apostle Paul tells us, "Now all of you together are Christ's body, and each one of you is a separate and necessary part of it." If you are thinking, "How can God use me to make an impact on this world?", we have a need for you! If you have a heart for the lost, there are so many ways you can be a part of Street Church Ministries. We're always welcoming more people to join us!
If you feel God leading you to step out in faith and use the gifts and talents he's blessed you with, please contact us. We'd love to hear from you and get you involved!
How can your church get involved?
While Street Church Ministries recognizes the importance of worship within the walls of a building, there are lost souls in your own community who will respond to a less intimidating, more comfortable and social environment (like the park down the street) where they feel free to be themselves and go unnoticed while hearing the saving message of Jesus.
If your church is being led to start a Street Church in your community, please contact us so that we may offer you guidance and assistance in birthing this new ministry.
Prayer
If your spiritual gift is prayer, know that Street Church Ministries was founded on, and centers around prayer. We covet your prayers as it is a battle ground we enter each week. Also remember to check the website weekly for updates/prayer requests on the recent happenings and names of people to add to your prayer list.
Special Needs
As Street Church Ministries grows, we need help with more specialized things. Occasionally we need volunteers for special events, etc., and currently we are looking for:
Worship Leaders: If you can play an instrument or are gifted in leading worship in any way, please contact Art – 403-607-4434
Financial Support
If God has blessed you with financial resources and the gift of generosity, Street Church has many financial needs at this time:
We have been asked by pastors to help start Street Churches in Vancouver, Edmonton, Moncton and we need money for travel expenses.
Street Church needs to start paying a pastor full time to administer and keep up with all the demands of the ministry.
We also need a new high quality HD camera for our TV show.
We need funds for a new radio show – Voice Radio.
We have opportunity to go to speaking engagements and need funding for the trip.
The Lord has been faithful and has provided us a cube van for public preaching.  We now need some help in converting it into a mobile kitchen and preaching stage, similar to the one below: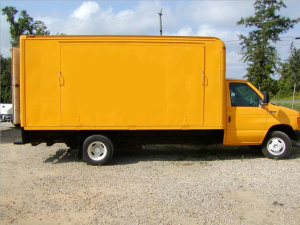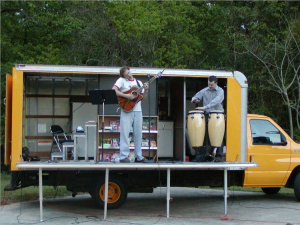 If you feel His leading to help us, know that your donations will be used for the greatest purpose given to man, to further God's Kingdom. You can email us with specific requests or make cheques payable to: "Street Church"*.
"Street Church Evangelism Ministries International Foundation" is planning to raise an estimated amount of $250,000 this year through fund-raising campaigns. It will cost our organization an estimated $5,000, in marketing costs, to raise these funds. The money raised will be going toward providing a church for the homeless, providing for their spiritual, and physical needs; food, clothing, other items of necessity. For further information, please contact Art Pawlowski, (403) 607-4434 or through e-mail at [email protected].
Our Address is:
1744 – 25A Street SW
Calgary , Alberta
T3C 1Y9
Canada
Street Church Evangelism Ministries International Foundation is an incorporated religious society, registered in the province of Alberta on December 14, 2005 under corporate access number 5412111733.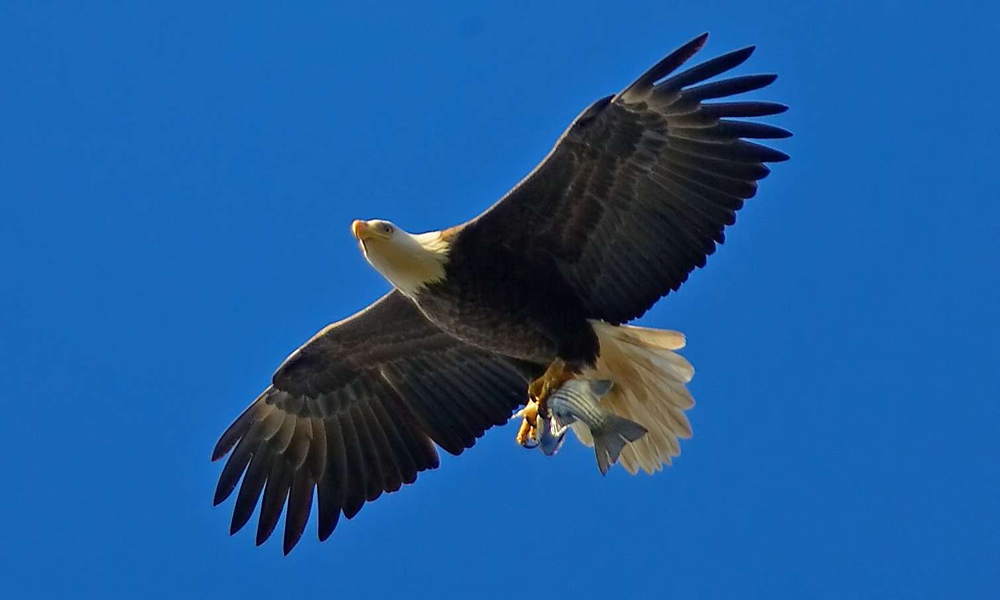 isaiah 40:31 but they that wait upon the lord shall renew their strength; they shall mount up with wings as eagles; they shall run, and not be weary and they shall walk and not faint.
we are called to be fishers of men not keepers of the aquarium!
Past Projects:
Kenya
Street Church supported the creation of a church and an orphanage in Kenya in 2005.
Street Church Honoured in Kenya
http://streetchurch.ca/index.php/20110519736/News/Media/Street-Church-Honoured-in-Kenya.html
SPAIN
We were privaledged to minister in Spain, through preaching and baptism.  Some of our DVDs were watched and blessed many.
| | |
| --- | --- |
| | These pictures show us baptizing people with a pastOr from a local church in Spain.  After, we sang, we had a picnic, and we preached the gospel to the people on the beach. |
| | |
| | |
Poland
Street church in Poland-http://www.koscioluliczny.pl/index.htm
Also we are involved in radio broadcasting and prison ministry in Poland.  We will post updates from these ministries in this section. Here is a link to the website describing the ministry Gospel for Poland.